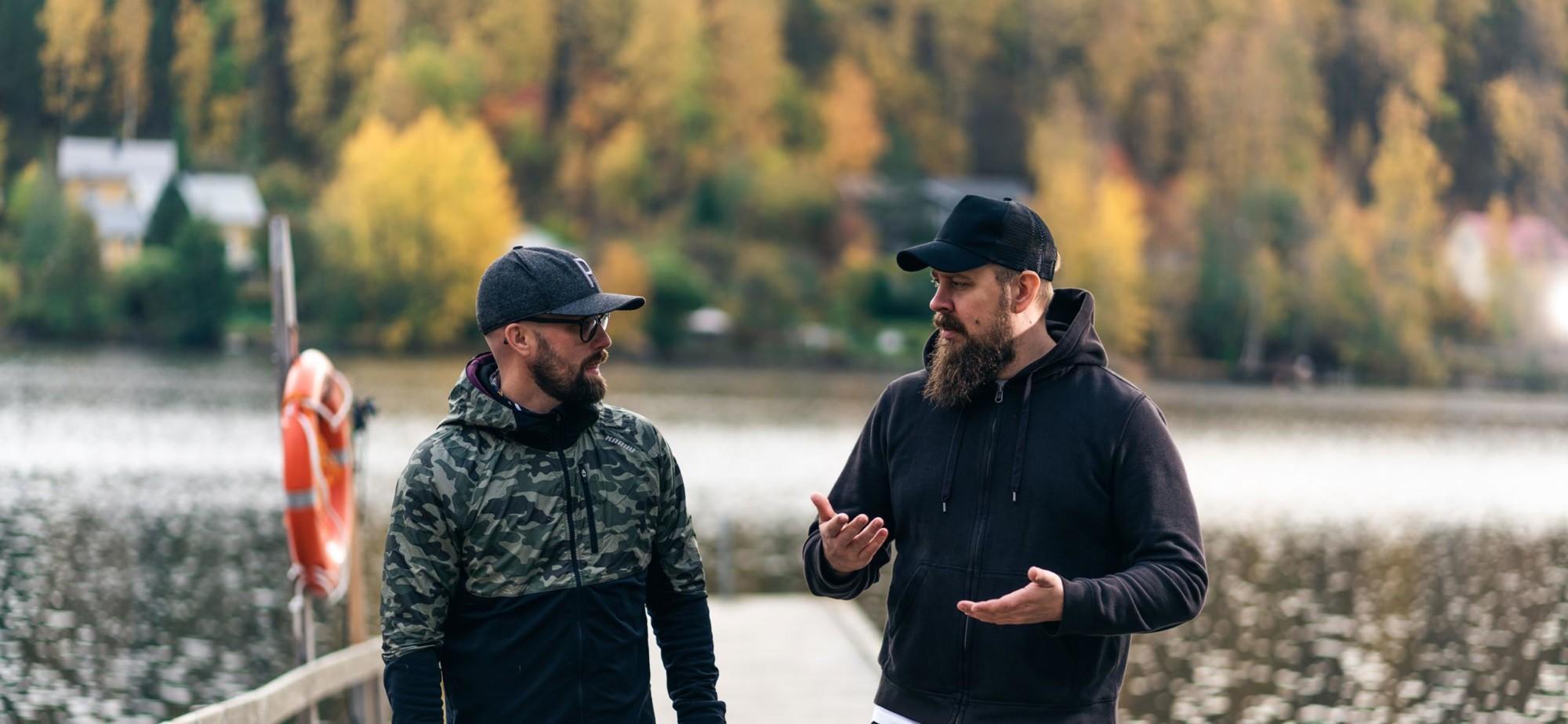 Active lifestyle available
Physical activity counselling is just the right, inspiring, easy to adopt and free of charge support to make physical activity part of your daily life.
Everyday life is full of demands. You might always feel a nagging sense of not being enough, and your energy levels might be low. You should be exercising more but you just don't have time. And when you do, you can't get yourself to. And even if you did, you don't really want to, because exercising isn't your thing. Did you know that you have the opportunity to receive physical activity counselling that suits your situation from your municipality?
WHO IS IT FOR?
Physical activity counselling is just for you if you need more activity in your daily life or if your health requires a change in lifestyle.
HOW DOES IT WORK?
Physical activity counselling is inspiring, easy to adopt and free of charge, and it allows you to make physical activity part of your daily life. At the counselling, no one sets requirements for physical activity for you – you make the decisions. The counsellor helps you while supporting, discussing, and finding solutions together. Counselling is always individual, which means that the service is tailored to suit just you.
Most commonly, the counselling lasts from six months to one year, and during that time you and the counsellor are looking for the meaning of physical activity in your life. You will try different ways to exercise and discuss nutrition, sleep and other factors that affect your well-being. The aim of physical activity counselling is to increase your overall well-being.
You meet the counsellor face-to-face and keep in touch in a manner that suits you the best. You can also participate in exercise trials or start-up groups intended for the customers of physical activity counselling. These groups can help you get peer support and gives you the chance to work out in a fun group of people with a good atmosphere.
Follow-up is also a part of the counselling. You set a goal for yourself, and together with the physical activity counsellor, you monitor your progress. You will receive feedback, discuss, and find ways to increase physical activity in your daily life in a way that suits you.
HOW TO GET THERE
You can get a referral to a counsellor from health services or book an appointment yourself. The practices of municipalities vary.
WHO IS RESPONSIBLE
Physical activity counselling is a service provided by the municipality's sports services or health care. In some municipalities, physical activity counselling is part of lifestyle guidance, in which case you can also find the service under the name of lifestyle guidance.