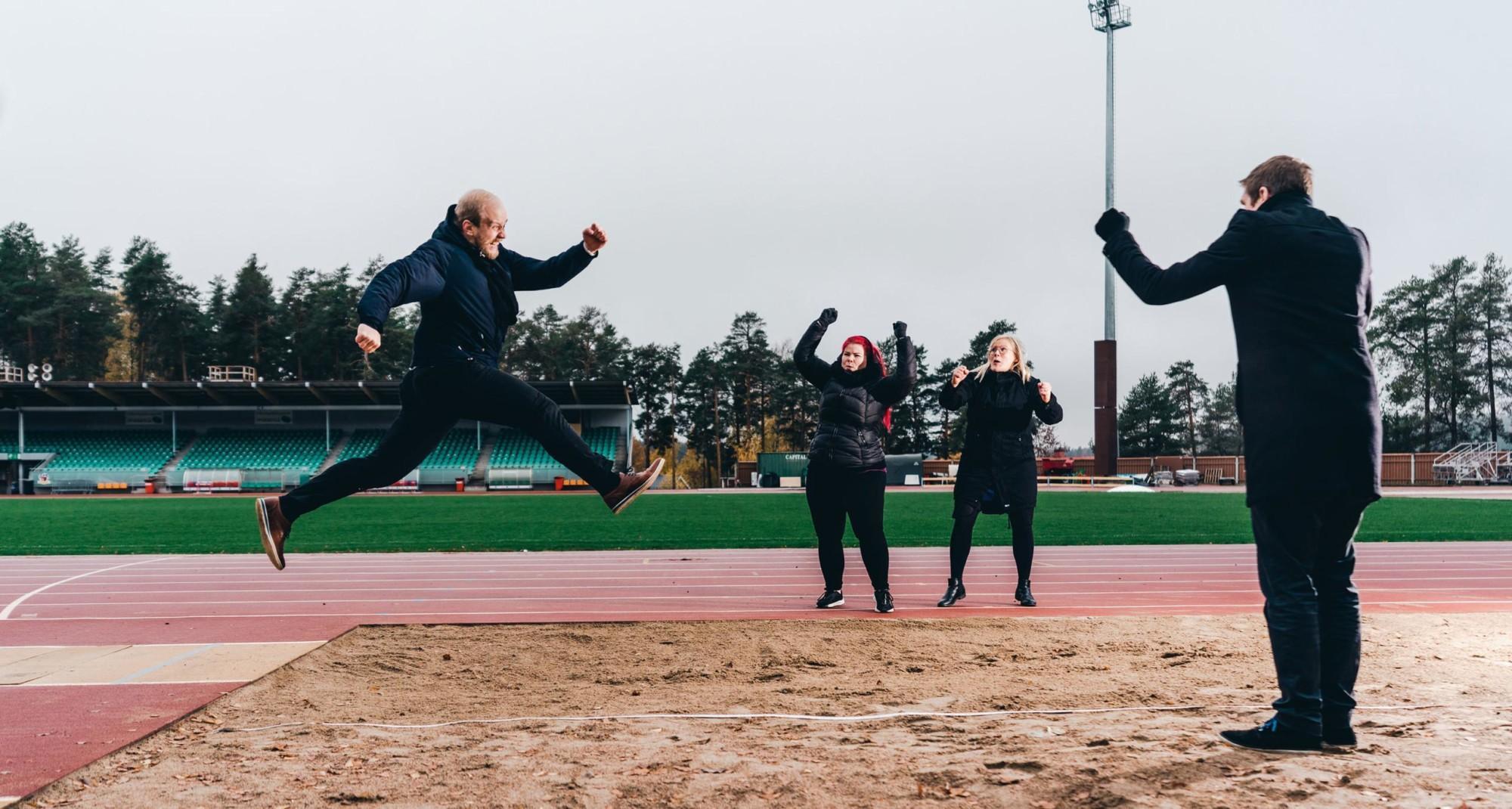 PHYSICAL ACTIVITY COUNSELLING – A FINNISH SUCCESS STORY
Western people are not active enough – and this has serious consequences. In Finland, a service called physical activity counselling has been developed to resolve the issue.
Physical activity counselling has produced good results, which is why the service has quickly gained a foothold in Finland. It is a unique service even internationally.
WHAT MAKES PHYSICAL ACTIVITY COUNSELLING SO SPECIAL?
In many countries, it is the responsibility of the health care system to intervene if people are not exercising enough, i.e. during a doctor's or nurse's appointment when discussing other matters. However, in these situations there isn't usually much time, and there is a rush to go through everything.
The idea behind physical activity counselling is different: When health care encounters a person who would clearly benefit from increased activity based on their health, they are sent to the municipal sports services as customers. This starts a customer-oriented process that can take up to one-year in which people are guided towards a more physically active lifestyle. The customer receives extensive and professional support, as the services include health care, sports services and local associations. Someone who has concerns about their lack of exercise and well-being can also contact the service directly.
MULTIDISCIPLINARY CO-OPERATION AND PREVENTIVE ACTION ARE THE STRENGTHS OF PHYSICAL ACTIVITY COUNSELLING
Physical activity counselling has clearly changed and expanded the activities of municipal sports services. Traditionally, sports services have been responsible for organizing sports groups for people who are already exercising. Now, sports services also aim to reach and serve those who do not yet exercise.
Although physical activity counselling is a relatively young service, it has already spread widely. Counselling is available in nearly half of Finnish municipalities. Successful trials with physical activity counselling have shown the effects of the service. Through good experiences, the national goal has been set for each municipality to have physical activity counselling in the future.
The success story of the counselling has required long-term and determined work. We are on our way to an active new normal!
SUPPORT FROM THE SERVICE CHAIN
A service chain is built around physical activity counselling, through which those who do not get a healthy amount of activity are identified and directed to counselling. In most cases, municipal sports services are responsible for the service chain in cooperation with social welfare and health care and local associations. Physical activity counselling can also be arranged through social welfare and health care services. The process follows these steps:
The process follows these steps:
Identifying those who are not physically active as far as their health is concerned
Bringing up physical activity
Guidance and referral to physical activity counselling
Physical activity counselling process
Independent or guided exercise
Take advantage of these actions for successful results:
Identifying strengths and opportunities
Preferences and significance of physical activity
Setting goals
Activity as a part of everyday life